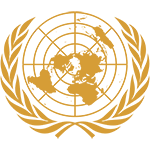 Committee
GA6: Legal
Country
Iran, Islamic Republic of
Author
Committee: General Assembly Sixth Committee Topic: Doping at Sports Events Country: The Islamic Republic of Iran School: Al Muntazir Islamic Seminary School Doping is the act of using drugs to boost one's physical and mental state. Doping at sports events usually and popularly occurs in the Olympic Games, where contestants, knowingly or unknowingly, take drugs to enhance their abilities and hence the chances of winning the Tournament. It is an international issue, since those that take such great risks in the doing of such practices, mostly wish to go all the way and thus aim for the global and international tournaments, where the prize is greater. This leads to an unfair advantage to the guilty, and thus a violation of the rights of the other participants, and on the long run, this affects the confidence of the participants and the trust of the rest of the countries, that put in massive effort only t...
Subscribe to the
Delegate's Club to fully unlock this Position Paper.
You can search and browse the Position Paper Database and read abstracts for each paper. To get access to the full database and the full content of all Position Papers, get a Delegate's Club subscription Learn More
Subscribe Now!