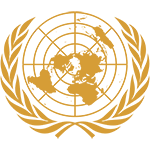 Committee
Security Council Crisis Committee
Country
India
Author
Position Paper of the Republic of India for the Security Council Crisis Committee
As the nation with the second largest population worldwide and a founding member of the UN, the Republic of India strongly supports the purposes and principles of the UN and has made significant contributions in implementing the goals of the Charter and the evolution of the UN's specialized programs and agencies. The Republic of India, as a charter member, participates in all the specialized agencies and organizations and has provided 160,000 troops for 43 UN peacekeeping missions, as for example in Korea, Somalia or the South Sudan conflict. To promote the UN's most important goal, international peace, the Republic of India strongly encourages the present countries, to put maximum effort in solving the following issues: Territorial Disputes in Asia as a Possible Threat to International Peace a...
Subscribe to the
Delegate's Club to fully unlock this Position Paper.
You can search and browse the Position Paper Database and read abstracts for each paper. To get access to the full database and the full content of all Position Papers, get a Delegate's Club subscription Learn More
Subscribe Now!