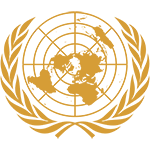 Committee
Security Council Crisis Committee
Country
Singapore
Author
Council: Security Council Crisis Committee Country: Singapore Delegate: Anne Kerstin Friedrich
Topic 1: Territorial Disputes in Asia as a Possible Threat to International Peace
1.Introduction The discussion about the solution of territorial disputes in Asia to guarantee an universal respect for the protection of international peace is of great interest to this year's international politics. Especially in the context of a globalized world conflicts about maritime boarders can destabilize regions and threaten peace and stability. Disputes are an inevitable part of international relations and it is hardly deniable that, among international disputes, territorial and territorial-related disputes are the most complicated ones. In this issue Security Council must take action to create a just and fair international law system in the name of international peace and security. Especially the South China Sea is of major geopolitical interest. Therefore asian countries as well as the international community should come together to work on a peaceful settlement of these conflicts.
1.1 The position of Singapore The Republic of Singapore has shown its very concern to the issue...
Subscribe to the
Delegate's Club to fully unlock this Position Paper.
You can search and browse the Position Paper Database and read abstracts for each paper. To get access to the full database and the full content of all Position Papers, get a Delegate's Club subscription Learn More
Subscribe Now!