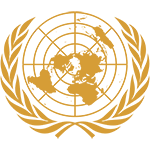 Committee
Security Council Crisis Committee
Country
Republic of Korea
Author
Committee: United Nations Security Council Crisis Country: Republic of Korea Delegate: Melanie Gebhard, University of Bayreuth, Germany Topic 1: Territorial disputes in Asia as a possible threat to international peace and security
The Republic of Korea would like to emphasize the importance of a peaceful settlement of territorial disputes as such disputes can easily escalate and develop into a threat to international peace and security. The Republic of Korea recognizes the large number of territorial disputes in Asia and is willing to contribute to a peaceful solution. Although the Republic of Korea is not involved into a large number of territorial disputes compared to some other Asian states, we would like to draw the attention to a dispute, which is especially important for us, the Liancourt Rocks dispute. The Liancourt Rocks are a group of islets in the Sea of Japan between the Republic of Korea and Japan, which traditionally belong to Korean territory. However, Japan repetitively claimed that those islets belonged to Japan. We believe that Japan intends to increase its Exclusive Economic Zones (EEZ) by incorporating the Liancourt Rocks into its territory. Since the islets traditionally belong to Korea since centuries, we cannot tolerate any attempts by Japan, which aim to change the status of the Liancourt Rocks in order to increase Japan's economic potential. In 2012, Japan proposed to settle the dispute over the Liancourt Rocks before the International Court of Justice (ICJ). We would like to reaffirm that the Republic o...
Subscribe to the
Delegate's Club to fully unlock this Position Paper.
You can search and browse the Position Paper Database and read abstracts for each paper. To get access to the full database and the full content of all Position Papers, get a Delegate's Club subscription Learn More
Subscribe Now!