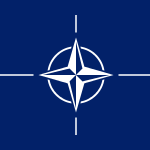 Committee
Operations Policy Committee
Country
United States
Author
Introduction:
There is a time for soft power and playing the long game but with recent horrific events whether it's the Paris attacks, the Brussels's bombing, the Turkish shootings or the Nice attacks all had proven nothing but that it is definitely time to take on different measures in order to counter these attacks against the proclaimed terrorist group named ISIS for it had become a direct threat not just to the member countries of the NATO but to the whole world. A resolution then from all the member countries must be reached to facilitate NATO's mission with all means necessary against this non-state actor where it's mainly located in Libya, Iraq and Syria. In addition there are signs that Nigeria's Boko Haram jihadists are sending fighters to join Isis in Libya, and of increased cooperation between the two groups.
United States position:
The Pentagon is slightly expanding its efforts to counter ISIS activity in Libya, s...
Subscribe to the
Delegate's Club to fully unlock this Position Paper.
You can search and browse the Position Paper Database and read abstracts for each paper. To get access to the full database and the full content of all Position Papers, get a Delegate's Club subscription Learn More
Subscribe Now!