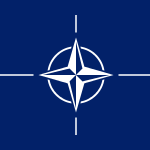 Committee
Operations Policy Committee
Country
United Kingdom
Author
**Delegation from
The United Kingdom
Position paper for the Operation Planning Committee Topic : Politically consider and analyse under which circumstances NATO could undertake military action against a non-state actor outside the territory of the alliance**
Since the 9/11 terrorist attacks, the question of whether or not NATO could undertake military action against a non-state actor outside the territory of the alliance has been a delicate issue. The delegation of the United Kingdom will first address this general question and then assess if NATO should undertake military action against DAESH in Libya.
During the last year, DAESH has launched ma...
Subscribe to the
Delegate's Club to fully unlock this Position Paper.
You can search and browse the Position Paper Database and read abstracts for each paper. To get access to the full database and the full content of all Position Papers, get a Delegate's Club subscription Learn More
Subscribe Now!