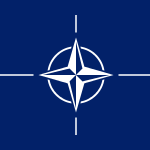 Committee
Operations Policy Committee
Country
Romania
Author
Position paper for Romania Milaad-Hashmi (SFU)
     The top challenge facing NATO today is the rise of the so-called Islamic State (also known as Daesh) and the threat it poses to global security. The Islamic State is an apocalyptic organization that has murdered citizens around the world in gratuitous and horrific ways-and inspired others to do much the same; and today, continues to conspire against our universal human rights. There is a time for soft power and diplomacy in the Middle East and there is also a time for the application of hard power. It is NATO's responsibility to recognize our current moment qualifies as the latter (Stavridas, 2015).  
      In the aftermath of the terrorists attacks in Paris in December of 2015 French President François Hollande said his nation was "at war" with ISIS, but France did not invoke article 5 of the NATO treaty-this was a mistake. The conditions, in other words, have been met for NATO to justifiably intervene against a non-state actor outside the military alliance-in this case against Daesh in Syria and Iraq (Peterson, 2015). At the present moment, it remains unclear, however, whether their exits the legal precedent or the political will to do so. Here are a few legal and political reasons that could bring NATO closer to action.



      First, NATO should invoke Article 5 of the North Atlantic Treaty, which states that an "armed attack against one or more of them in Europe or North America shall be considered an attack against them all and consequently they agree that, if such an armed attack occurs, each of them, in exercise of the right of individual or collective self-defence recognised by Article 51 of the Charter of the United Nations, will assist the Party or Parties so attacked" (The North Atlantic Treaty). France, Turkey and Belgium, to name but three NATO members, have been attacked by an outside power; in consequence, NATO's members must rise to their most basic obligations of collective defense. A major NATO mission against the Islamic State would consist of a number of smaller, practical steps. First, according to NATO's treaty, the incident must be referred to the U.N. Security Council. In terms of international law, it would be ideal for the Security Co...
            
Subscribe to the
Delegate's Club to fully unlock this Position Paper.
You can search and browse the Position Paper Database and read abstracts for each paper. To get access to the full database and the full content of all Position Papers, get a Delegate's Club subscription Learn More
Subscribe Now!