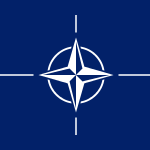 Committee
Operations Policy Committee
Country
Netherlands
Author
Netherlands Position Paper; Global Model NATO 2016
The political and social cleavages have only dug deeper into a crumbling Libya. As the struggle to garner sufficient support is getting increasingly difficult for the recent United Nations backed Government of National Accord (GNA) who is figuratively battling uphill in terms of providing the citizens of Tripoli tasked with choosing between which basic necessities of life to cut out in order to survive for the month, the week, and at times, the day. The descent of dictator Muammar Gadaffi left Libya to fall into the hands of two strongly opposing political parties, the GNA and the House of Representatives (HOR). Both of these parties are bound by a peace agreement, but Libya still remains a state of turmoil. Boiling tensions between the two parties in addition to the developing evolution of DAESH and other Islamic radicalists occupying territory around Libya pose...
Subscribe to the
Delegate's Club to fully unlock this Position Paper.
You can search and browse the Position Paper Database and read abstracts for each paper. To get access to the full database and the full content of all Position Papers, get a Delegate's Club subscription Learn More
Subscribe Now!