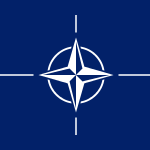 Committee
Operations Policy Committee
Country
Hungary
Author
The influence of Islamic State has steadily increased globally, culminating in the recent string of terror attacks in NATO member countries. The threat ISIS poses to NATO countries is undeniable, however whether Article 5 should be invoked to intervene against ISIS in Libya is a complex issue. Intervening may give further legitimacy to the non-state group, despite action being taken in a way that classifies ISIS as a non-state actor.
The NATO intervention in Afghanistan is not a comparable situation warranting discussions of a precedent to then intervene in Libya. A key di...
Subscribe to the
Delegate's Club to fully unlock this Position Paper.
You can search and browse the Position Paper Database and read abstracts for each paper. To get access to the full database and the full content of all Position Papers, get a Delegate's Club subscription Learn More
Subscribe Now!