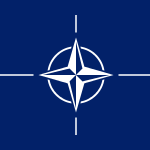 Committee
Operations Policy Committee
Country
Greece
Author
In the modern day, Greece exists in a precarious state of affairs. Its economy hangs in the balance, subject to the crippling debts it has accumulated. Its primary economic drivers are oligopolies, stifling much-needed diversification to relieve the pressure. Despite all this, Greece remains steadfast in its commitment to NATO goals. One of the few countries to meet its military spending targets – largely out of obligation and to maintain its lines of credit rather than a genuine desire to maintain a sufficient military – it exists in a delicate situation, bearing the brunt of many of the security risks that will be considered at this next alliance meeting.
From Libya, where DAESH grows into its new territories, Greece may be forced to take on more refugees than it can sustain. With the closing of the Macedonian border, an already overcrowded situation can become even more precarious were NATO to intervene and displace even more people in bombing DAESH targets. Simultaneously,...
Subscribe to the
Delegate's Club to fully unlock this Position Paper.
You can search and browse the Position Paper Database and read abstracts for each paper. To get access to the full database and the full content of all Position Papers, get a Delegate's Club subscription Learn More
Subscribe Now!