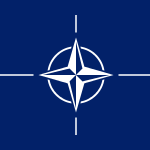 Committee
Operations Policy Committee
Country
Germany
Author
Federal Republic of Germany Position Paper
The Federal Republic of Germany acknowledges that despite success against ISIL in regions such as Iraq and Syria by the Global Coalition Against ISIL, the task ahead remains an arduous one. As noted by  NATO Secretary General Stoltenberg at the recent Warsaw Summit, ISIL's actions have left millions "homeless and hopeless" and have resulted in "failed and failing states" south of Europe across the Mediterranean.(I) German abstention from UNSC Resolution 1973(II) was originally driven by the fact that while Germany fully supported the aims of the resolution(III), it was not convinced that all other avenues for resolution had been exhausted prior to military intervention and that long-term effects upon the region had not been sufficiently considered(IV). These fears has been realized in the deteriorating situation in Alkadas, as well as the spread of ISIL into the destabilized Libya.
The German position, as stated by Foreign Minister Steinmeier, is that due to the "the mixed track record of foreign military interventions in the last 20 years", any further steps on the part of our organization need to be acknowledged as being a result of multilateral agreements (preferably UN-led), wh...
Subscribe to the
Delegate's Club to fully unlock this Position Paper.
You can search and browse the Position Paper Database and read abstracts for each paper. To get access to the full database and the full content of all Position Papers, get a Delegate's Club subscription Learn More
Subscribe Now!