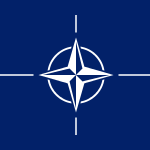 Committee
Operations Policy Committee
Country
France
Author
With the effects of the attacks at home in Paris and Nice as well as the attacks in Brussels still lingering across the region and the constant threat of terrorism still present in the country, it is not the time to stand down against this fight. NATO needs to play a bigger and more impactful role in the fight against the Islamic state in Libya has it has proven to be a force that can cause terror across the continent. Each and every member state of NATO needs to play an equal and important role against the right to protect our citizens at home. France's Stance France has been active in combating ISIS forces in Libya both politically and militarily in whichever way they can. As Al Jazeera reports, the French has had a covert presence in eastern Libya for some-time and has been fighting against rebel forces supposedly alongside ...
Subscribe to the
Delegate's Club to fully unlock this Position Paper.
You can search and browse the Position Paper Database and read abstracts for each paper. To get access to the full database and the full content of all Position Papers, get a Delegate's Club subscription Learn More
Subscribe Now!