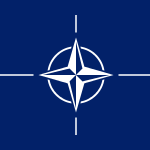 Committee
Operations Policy Committee
Country
Denmark
Author
Operation Policy Committee: Denmark
Given the amount of fear mongering that exists in today's society, the delegation of Denmark sees no other option than to back the offensive against the radical Islam extremist group ISIS. ISIS has made it so that no one can feel safe, not even in their own home. On a political and diplomatic level, Denmark sees no major issues with the idea of going after ISIS and we feel that we we will only see support from our citizens. However, by not taking action, we are only opening ourselves up to more attacks such as the ones that have just recently happened and becoming a poli...
Subscribe to the
Delegate's Club to fully unlock this Position Paper.
You can search and browse the Position Paper Database and read abstracts for each paper. To get access to the full database and the full content of all Position Papers, get a Delegate's Club subscription Learn More
Subscribe Now!