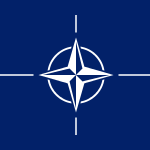 Committee
Operations Policy Committee
Country
Czech Republic
Author
Pang Tralong 7/21/2016
               Operations Committee Policy: Czech Republic

In the likelihood of a NATO intervention in Libya, the Czech Republic course of action would be determined by several factors in relation to its role in the alliance. The Czech Republic pursuit of multilateralism and diplomacy in its foreign policy has put it at odds with NATO in the past. This has led to reservation and doubt within the political and public sphere in Czech society about its role within the organization. The Czech Republic in its foreign and domestic policy strives for a more holistic approach that allows it to fulfill its commitments to NATO in respect to international law, while balancing its foreign obligations within the constraints of its domestic needs.

Accessing the use of military force against Libya and the political implications of the Czech Republic involvement in such a mission, one must consider the legality of such a mission and whether or not prior precedent dictates the use of escalated force against a non-state actor. The alliance must first establish under what circumstances or directive were the attacks be directed from. (1)Were the attacks a part of a greater force directed by a command structure abroad? According to the precedent triggered by the attac...
Subscribe to the
Delegate's Club to fully unlock this Position Paper.
You can search and browse the Position Paper Database and read abstracts for each paper. To get access to the full database and the full content of all Position Papers, get a Delegate's Club subscription Learn More
Subscribe Now!