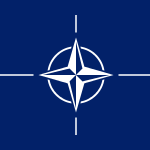 Committee
Operations Policy Committee
Country
Canada
Author
The current situation in Libya is fragile at best for the stability and security of itself as well as its European and Mediterranean neighbours. Since the Fall of Gaddafi, Libya has descended into chaos, disunity and civil strife with the Islamic State (IS) taking advantage of the chaos in 2014 to expand its influence of terror.
Currently the two primary factions that influences the country are the UN-backed Tripoli based Government National of Accord and the Tobruk based House of Representatives (HOR). The GNA was a recently established government that replaced the defunct Islamist General National Congress (GNC) in March 2016. The GNA has problems establishing total control over areas it occupies. It is merely an alliance of convenience in which local municipality and militia leaders pledge their allegiance to the GNA in exchange for access to GNA Prime Minister Fayez al-Sarraj's connections with major international oil firms to get their oil on the market. The HOR is a government led by members of the Libyan National Army and the secularists within the former Gaddafi regime. Even though they are more organized and unified than the GNA, the appearance of IS and its radical Islamist allies in Benghazi and Derna had place great strains on its military and political power in the area it controls.
Fortunately, due to the collapse of the GNC, the rise of IS and UN diplomatic efforts, a peace treaty known as the Skhirat Agreement was signed between the GNA and the HOR to cease all hostilities and enter negotiation w...
Subscribe to the
Delegate's Club to fully unlock this Position Paper.
You can search and browse the Position Paper Database and read abstracts for each paper. To get access to the full database and the full content of all Position Papers, get a Delegate's Club subscription Learn More
Subscribe Now!