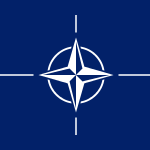 Committee
Defence Policy and Planning Committee
Country
United States
Author
DPPC US Delegation Position Paper
By Severn Mozer
In recent years NATO has confronted a series of new challenges, including provocative and destabilizing actions by Russia using Hybrid Warfare and member states not fulfilling their military contributions. Unfortunately, NATO's reaction to these challenges has been less than stellar in public opinion, thus forcing one to ask the utility of the organization in the post-Cold War era. This is a regrettable situation, but it is also an opportunity for rebirth. The United States believes that these obstacles can be used as a springboard for reform. In order to institute effective changes in the organization's structure we must first understand the issues.
Many in the contemporary era seem to believe that Hybrid Warfare is an all new concept, but in reality it is something that is historically recurring: the use of propaganda, conventional and unconventional force to achieve a groups aims. Examples ...
Subscribe to the
Delegate's Club to fully unlock this Position Paper.
You can search and browse the Position Paper Database and read abstracts for each paper. To get access to the full database and the full content of all Position Papers, get a Delegate's Club subscription Learn More
Subscribe Now!