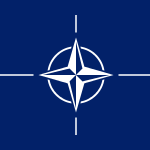 Committee
Defence Policy and Planning Committee
Country
Romania
Author
SFU Model NATO- Romania Topic 1: Hybrid Warfare
Hybrid warfare should be seen as a new iteration of past conventional threats but with the increased use of such elements by Russia, especially with the invasion of Ukraine in 2014, NATO should be focusing more on formulating strategies against the "new" warfare. With the strong ideological differences between NATO and Russia, the motivation behind using the hybrid warfare can be anticipated as a tool against Americanization and Western ideals expansion but with the blend of hard and soft power being hard to contain, there needs to be planning on tactics against it. Despite Ukraine not being a member of the Alliance, the 1997 NATO-Ukraine Charter promised support of the "Ukrainian sovereignty and independence, territorial integrity, democratic development, economic pr...
Subscribe to the
Delegate's Club to fully unlock this Position Paper.
You can search and browse the Position Paper Database and read abstracts for each paper. To get access to the full database and the full content of all Position Papers, get a Delegate's Club subscription Learn More
Subscribe Now!