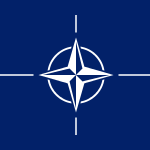 Committee
Defence Policy and Planning Committee
Country
Poland
Author
Delegation from: Republic of Poland
Represented by: Jessica Passey (University of British Columbia)
Position Paper for the Defence Policy and Planning Committee
The topics before the Defence Policy and Planning Committee are- the threat of Hybrid Warfare: NATO's challenges post 9/11; and the Politics of Two Percent: NATO and the Security Vacuum in Europe. The Republic of Poland remains dedicated to NATO's collective defence stance, but would like to see a heavier presence in Eastern Europe by NATO forces, and would like to discuss further collective defence tactics against Hybrid Warfare. The Republic of Poland also remains dedicated to the 2% spending of Poland's total national income on defence to NATO.
I. The Threat of Hybrid Warfare: NATO's Challenges post 9/11
The Republic of Poland cannot str...
Subscribe to the
Delegate's Club to fully unlock this Position Paper.
You can search and browse the Position Paper Database and read abstracts for each paper. To get access to the full database and the full content of all Position Papers, get a Delegate's Club subscription Learn More
Subscribe Now!