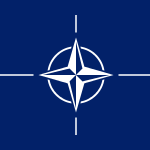 Committee
Defence Policy and Planning Committee
Country
Norway
Author
Name: Shwetha Bandla (Simon Fraser University) Delegation: Norway Defense Policy and Planning Committee Paper
Topic A:The threat of Hybrid Warfare: NATO's challenges post 9/11
It is an undeniable fact that the post-9/11 era saw a rapid expansion globally regarding domestic and foreign security measures. The North Atlantic Treaty Organization (NATO) especially, faced the daunting task of responding to an unfamiliar crisis situation. Effective under the 1949 North Atlantic Treaty (also referred to as the Washington Treaty) , NATO member states, "are resolved to unite their efforts for collective defense and for the preservation of peace and security." (NATO, 1949). Invoking the special power of collective defense found under section 5 of the Washington Treaty, NATO responded on October 4th, 2001 with a proposal outlining eight measures, "individually and collectively, to expand the options available in the campaign against terrorism." (Robertson, 2001). Currently NATO requires and is actively formulating another strategic response to the escalating threats of terrorism around the world. The concept of terrorism falls under the larger elusive term of hybrid warfare. Although there is still no consensus on the definition of hybrid warfare, a widely understood meaning involves "a combination of conventional military forces and irregulars (guerrillas, insurgents, and terrorists), which could include both state and non-state actors, aimed at achieving a common political purpose" (Woo, 2015). Russia's annexation of Crimea and subsequent aggressive tactics in 2014 is another example of hybrid warfare (Renz, 2016). 
As a founding member of NATO, Norway is deeply committed to the principles set forth within the Washington Treaty. In light of the intensifying hybrid warfare threat, Norway would like to provide the following suggesti...
            
Subscribe to the
Delegate's Club to fully unlock this Position Paper.
You can search and browse the Position Paper Database and read abstracts for each paper. To get access to the full database and the full content of all Position Papers, get a Delegate's Club subscription Learn More
Subscribe Now!