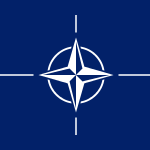 Committee
Defence Policy and Planning Committee
Country
Latvia
Author
As mentioned, the 'Hybrid Warfare' that has been either recognized or not, have become the main concern within members of NATO members and as an organization itself. Crimea incident shook many nation states of their capabilities of preventing such coup from Russia. With that in mind, it was stated that Russia uses 'Hybrid Warfare' strategy, took over Crimea with military advanced technology, along with cyber space and mass communication technology. It is stated that the word 'Hybrid', meaning that a total new kind of warfare that no history has been encountered before (Nato). In modern days, Internet, social network and worldwide web has been major distributor of both raw and filtered news throughout the world. Russians nationalist consist sixty percent (Simpson, 2015) This however, may had trigger those former soviet nationalist to support Put...
Subscribe to the
Delegate's Club to fully unlock this Position Paper.
You can search and browse the Position Paper Database and read abstracts for each paper. To get access to the full database and the full content of all Position Papers, get a Delegate's Club subscription Learn More
Subscribe Now!