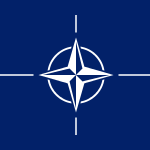 Committee
Defence Policy and Planning Committee
Country
Greece
Author
**
Position: Hybrid Warfare
**
 In considering the threat of hybrid warfare, Greece understands that issues surrounding hybrid warfare - and how best to combat it - have been at the forefront of strategic military defence initiatives worldwide, and particularly for NATO. For decades, as various military forces and global coalitions attempt to adapt to the changing state of traditional and nontraditional threats, the emphasis on hybrid warfare strategy has increased. Prior to 9/11, resources directed toward - and intervention against - hybrid warfare, was not a priority as the issue did not appear to pose any imminent threat to NATO and its constituent states. Following 9/11, it became clear that direct and conventional military conflicts, namely traditional combat, was no longer the most prominent concern faci...
            
Subscribe to the
Delegate's Club to fully unlock this Position Paper.
You can search and browse the Position Paper Database and read abstracts for each paper. To get access to the full database and the full content of all Position Papers, get a Delegate's Club subscription Learn More
Subscribe Now!