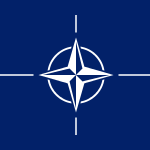 Committee
Defence Policy and Planning Committee
Country
Germany
Author
The two topics that are set forward for this committee are as followed: The threat of hybrid warfare and what challenges that it will impose on NATO and the politics of the 2%. The Federal Republic of Germany full believes that though the threat of hybrid warfare can be combated through the use of a defensive, cooperative, diplomatic stance to which any sort of warfare should be used as last resort. The Federal Republic of Germany also believes that though the 2% guideline would help plug gaps in NATO's defense capabilities, it would be better if there was a way through an output criteria to make military expenditure more efficient.
First, on the topic of hybrid warfare. The biggest problem that we cannot look, one-dimensionally, by using short-term goals to tackle hybrid warfare. Attempting to say that military deployment as a valid strategy goes against wha...
            
Subscribe to the
Delegate's Club to fully unlock this Position Paper.
You can search and browse the Position Paper Database and read abstracts for each paper. To get access to the full database and the full content of all Position Papers, get a Delegate's Club subscription Learn More
Subscribe Now!