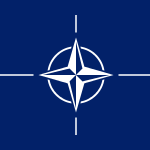 Committee
Defence Policy and Planning Committee
Country
France
Author
As the delegate of France in the Defence Policy and Planning Committee, I am pleased to put forth this short paper to present France's position concerning two different topics that will be discussed during our meeting: the importance of Hybrid Warfare and the 2% GDP rule. As one of the most active and engaged members of NATO on the international scene, France take these two topics very seriously and look forward making real progress concerning NATO's role on the international scene in the near future
Firstly, Hybrid warfare is a phenomenon that has become more common in the last decade and it is still hard to define it properly. However, we take this unconventional threat very seriously and we strongly recommend that all NATO members strengthen their defence capabilities, especially in the cyber space. Our world has changed significantly in the past few years and being able to defend ourselves in the cyber space is as important as being able to defend ourselves on the battlefield since extremist groups like Daesh use technology and social media in order to propagate their ideologies. Our enemies can now operate on more ...
Subscribe to the
Delegate's Club to fully unlock this Position Paper.
You can search and browse the Position Paper Database and read abstracts for each paper. To get access to the full database and the full content of all Position Papers, get a Delegate's Club subscription Learn More
Subscribe Now!