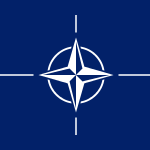 Committee
Defence Policy and Planning Committee
Country
Estonia
Author
Defence Policy and Planning Committee
Estonia's Position Paper, By: Mark Thompson
While enjoying political autonomy since the collapse of the Soviet Union in 1991, Estonia has endured a brutal history of foreign occupation. With this history and continuing threat from Russia in mind, as well as the rise of asymmetrical threats from global terror groups, Estonia joined NATO in 2004 for increased integration with the West.
Estonia recognizes the threat that hybrid warfare has on its borders, and believes in continuing to adapt NATO's fundamental principles in order to reach consensus on how to best prioritize and respond appropriately to these challenges. Russia's annexation of Crimea of Ukraine was of particula...
Subscribe to the
Delegate's Club to fully unlock this Position Paper.
You can search and browse the Position Paper Database and read abstracts for each paper. To get access to the full database and the full content of all Position Papers, get a Delegate's Club subscription Learn More
Subscribe Now!