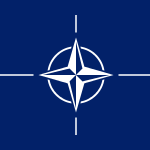 Committee
Defence Policy and Planning Committee
Country
Canada
Author
North Atlantic Treaty Organization Defence Policy and Planning Committee Delegation from Canada Represented by Divya Negi
Hybrid Warfare
The threat of Hybrid Warfare is one of the topics that is being discussed in the Defence Policy and Planning Committee (DPPC) of the North Atlantic Treaty Organization (NATO). As Canada is involved with the Islamic State of Iraq and Syria (ISIS) mission with the United States and the ISIS tactics show many of the characteristics of a hybrid warfare, Canada believes that discussing this topic with severity will benefit us in the mission against ISIS and future missions that are deemed as hybrid warfare missions.
Only a couple years ago, the world saw the annexation of Crimea and eastern Ukraine by the Russian federation. The Russian federation used many hybrid warfare techniques to bring the annexation about. There was excessive use of mass media, propaganda, public opinion with the use of military powers by Russia. This is one world event that triggered massive discussion on hybrid wa...
Subscribe to the
Delegate's Club to fully unlock this Position Paper.
You can search and browse the Position Paper Database and read abstracts for each paper. To get access to the full database and the full content of all Position Papers, get a Delegate's Club subscription Learn More
Subscribe Now!