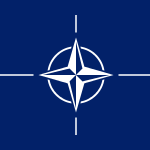 Committee
North Atlantic Council
Country
United States
Author
Position Paper
United States of America
North Atlantic Council Meeting
Vancouver, Canada
July 2016
General Strategic Overview
An increase in terrorism combined with an aggressive Russia and unstable Middle East has resulted in major security concerns for the United States and our allies. We have responded to these global threats through leadership in the coalition against the Islamic State, by recently quadrupling our funding for the Europe Reassurance Initiative, and through countless other initiatives. However, in this period of evolving security threats, the broader leadership of NATO is undoubtedly required in the arena of global security.
In order to adequately respond to the variety of threats faced by the alliance, every member state must commit to increasing defense spending towards the target of 2% GDP. As an alliance, NATO must commit to improving collaborative efforts with international partners such as the European Union, United Nations, Arab League, and the Global Campaign to Counter the Islamic State. Furthermore, considering the fact that "enlargement has enhanced the security of the Euro-Atlantic area," NATO should continue to pursue an open door policy.
Our government supports NATO's continued assistance to Ukraine, proportional military and economic deterrence measures directed towards Russ...
Subscribe to the
Delegate's Club to fully unlock this Position Paper.
You can search and browse the Position Paper Database and read abstracts for each paper. To get access to the full database and the full content of all Position Papers, get a Delegate's Club subscription Learn More
Subscribe Now!