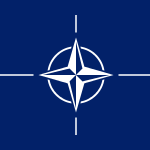 Committee
North Atlantic Council
Country
United Kingdom
Author
RE-EXAMINING RUSSIA NATO RELATIONS
The relation with Russia has historically been complex. In recent years, it has been characterized by instability and volatility mainly due to a lack of understanding of Moscow's intentions and actions in Ukraine, supporting separatists in the eastern part of the country through the use of hybrid tactics and media manipulation, the illegal Crimea annexation in 2014, Syria and bilateral matters, such as the Litvinenko's case. Therefore, it is undeniable that Russia, has become more aggressive, authoritarian and nationalist, increasingly defining itself in opposition to the West.(1)
The United Kingdom strategy towards Russia centres in four main objectives; to protect UK interests and those of our allies; to engage Russia in global security issues and other areas of shared interest; to promote our values including that of a rules-based international system; and to build stronger links between the British and Russian people.(2)
Sanctions have caused economic harm; nonetheless, their effects are mostly felt by the Russian citizens and have not reduced Russian military investment or expansion. However, we believe the following are necessary to remain until Minsk Agreements are fully respected(3).
The United Kingdom and NATO must employ robust and firm responses. Russia must be certain that Article 5 would be triggered should NATO consider that one of its member states has been the subject of an armed attack and effective countermeasures must be designed to deter potential Russian tactics tailored to circumvent the Article 5 guarantee(4). With a battalion commitment to Estonia as part of NATO's enhanced forward presence, a company group in Poland and UK command of the very high readiness taskforce – which will involve committing 3,000 British troops – as well as our continued commitment to Baltic air patrols throughout...
Subscribe to the
Delegate's Club to fully unlock this Position Paper.
You can search and browse the Position Paper Database and read abstracts for each paper. To get access to the full database and the full content of all Position Papers, get a Delegate's Club subscription Learn More
Subscribe Now!