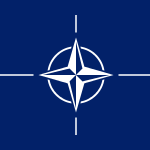 Committee
North Atlantic Council
Country
Netherlands
Author
Matthew Seyffert Model NATO Summit Position Papers
Reestablishing Relations: The Netherlands, Russia, & the Agency of Interdependence
The Kingdom of the Netherlands has been an integral member of the North Atlantic Treaty Organization since the original inception in 1949. Since the end of the Warsaw Pact and the Cold War, the future of NATO has been often questioned. However, in the uncertainty of the post-Cold War world and the emergence of global terrorism, NATO has stood firm as a bulwark of international security and norms in our world. Through the expansion of the NATO Alliance and strengthening of partnerships to critical regions, we have been securing the international order for peace and security of the post-Cold War world.

Unfortunately, international affairs is often driven by perceptions and misperceptions, increasingly seen through the relationship between NATO and Russia. While the end of the Cold War brought a new opportunity for peace and partnership, the current relationship is impeded by distrust and animosity. Iconized in the Russo-Georgian War and Russian intervention into Ukraine, perceptions and misperceptions have driven our relationship with Russia. While the Kingdom of the Netherlands stands for the values of the rule of law and the sovereign right of democratically elected governments to choose the future of their destinies, dialogue ...
Subscribe to the
Delegate's Club to fully unlock this Position Paper.
You can search and browse the Position Paper Database and read abstracts for each paper. To get access to the full database and the full content of all Position Papers, get a Delegate's Club subscription Learn More
Subscribe Now!