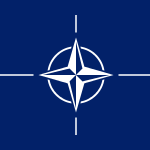 Committee
North Atlantic Council
Country
Czech Republic
Author
Denis But 7/21/2016
           North Atlantic Council Committee: Czech Republic.

After the collapse of the Soviet Union and the end of the Cold War, NATO lost its primary reason to exist. The change of political regime in the countries of the ex-USSR prompted a new behavior towards them from the part of the EU and NATO members. The relationships with the governments of the communist republics that declared their independence had to be radically changed. With time, however, it became apparent that the government of Russia is interested in keeping the ex-USSR republics under its dominance using military force, economic or political pressure.
Today, the ideas of reviving the Soviet Union are not rare and the ex-republics are treated as the satellite countries, but not independent partners. In the view of these circumstances, NATO is seen by the Eastern European countries as an alliance that will help protect their countries in the case Russi...
Subscribe to the
Delegate's Club to fully unlock this Position Paper.
You can search and browse the Position Paper Database and read abstracts for each paper. To get access to the full database and the full content of all Position Papers, get a Delegate's Club subscription Learn More
Subscribe Now!