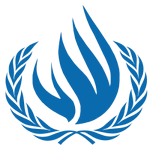 Committee
Human Rights Council
Country
Namibia
Author
Committee: Human Rights Council
Country: Republic of Namibia
Delegate Name: Batuhan SOYDEĞER
Position Paper for the Human Rights Council (HRC) The statements mentioned are the positions of the delegation of Namibia for the following topics;
1.Religious discrimination in Asia
2.Fight against the illegal organ harvesting
1. Religious discrimination in Asia
Religious discrimination involves treating a person unfavorably because of his or her religious beliefs. The law protects not only people who belong to traditional, organized religions, such as Buddhism, Christianity, Hinduism, Islam, and Judaism, but also others who have sincerely held religious, ethical or moral beliefs. Even in societies where freedom of religion is a constitutional right, adherents of religious minorities sometimes voice concerns about religious discrimination against the...
Subscribe to the
Delegate's Club to fully unlock this Position Paper.
You can search and browse the Position Paper Database and read abstracts for each paper. To get access to the full database and the full content of all Position Papers, get a Delegate's Club subscription Learn More
Subscribe Now!