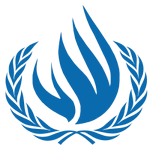 Committee
Human Rights Council
Country
Maldives
Author
Position Paper: Republic of Maldives
Topic A: Religious Discrimination in Asia
The official religion and basis of the laws of the Republic of Maldives is Islam. Only Muslims are enabled to gain the Maldivian citizenship. According to the Maldivian constitution from 2008, "[e]veryone is entitled to the rights and freedoms included in this Chapter without discrimination of any kind, including race, national origin, colour, sex, age, mental or physical disability, political or other opinion, property, birth or other status, or native island" . There is no explicit phrase in the constitution that grants religious freedom. The practices of the state and religion are closely connected: Islamic law (Sharia) is promoted over civil law whenever the latter fails to cover legally. All citizens are prohibited to practice any other religion than the Sunni school of Islam. Moreover, the Ministry of Islamic Affairs promotes a conservative practice of Islam and all religious institutions are funded and controlled by the government. Furthermore, mainstream Arabic education is fostered by the government in order to prevent "'extremist' teachings from gaining ground". It is phrased as a citizens's duty "to promote democratic values and practices in a manner that is not inconsistent with any tenet of Islam" and "to preserve and protect the State religion of Islam, culture, language and heritage of the country" . The Protection of Religious Unity Act of 1994 further stabilized Sunni Islam as the only religion for the Maldives. Other residents are allowed to practic...
Subscribe to the
Delegate's Club to fully unlock this Position Paper.
You can search and browse the Position Paper Database and read abstracts for each paper. To get access to the full database and the full content of all Position Papers, get a Delegate's Club subscription Learn More
Subscribe Now!