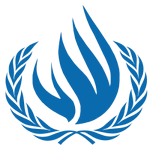 Committee
Human Rights Council
Country
Albania
Author
Delegate: Yağmur Anılır
Country: Albania
Comittee: United Nations Human Rights Council
Topic 1: Religious Discrimination in Asia
Many people in world face with discrimination because of their religions and believes . Furthermore they suffer from this discriminations in their everyday life. They cannot access the public educations, health services or public positions like working life. At worst they are arrest...
Subscribe to the
Delegate's Club to fully unlock this Position Paper.
You can search and browse the Position Paper Database and read abstracts for each paper. To get access to the full database and the full content of all Position Papers, get a Delegate's Club subscription Learn More
Subscribe Now!