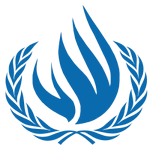 Committee
Human Rights Council
Country
Israel
Author
ISREAL / DELEGATE
TOPIC A : HUMAN RIGHTS VIOLATIONS IN OCCUPIED TERRITORIES
Né avec le premier Congrès sioniste mondial en 1897, le projet sioniste se donnait pour atout principal l'immigration massive des Juifs d'Europe centrale et orientale vers la Terre sainte. Longtemps limitée, l'alya a vu grossir ses rangs avec la montée du nazisme, et finalement l'accession d'Adolf Hitler au pouvoir.
A la veille de la seconde guerre mondiale, la communauté juive a construit un quasi-Etat en Palestine : elle ne possède que 6 % des terres, mais représente un petit tiers de sa population et fournit une bonne partie de sa production agricole et industrielle. Elle dispose aussi d'une armée clandestine qui a fait ses preuves en aidant les Britanniques à écraser la grande révolte arabe.
<...
Subscribe to the
Delegate's Club to fully unlock this Position Paper.
You can search and browse the Position Paper Database and read abstracts for each paper. To get access to the full database and the full content of all Position Papers, get a Delegate's Club subscription Learn More
Subscribe Now!