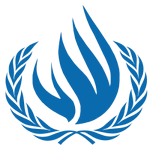 Committee
Human Rights Council
Country
Palestine, State of
Author
Committee: HUMAN RIGHTS COUNCIL Country: PALESTINE Delegate: Anne-Claire Sorne
Topic 1: Human Rights in occupied territories
After years and years of conflicts between Israël and the State of Palestine, it is now high time to decide of a cessation of this unsustainable situation which is first of all affecting civilians.
Since 1948, the issue of Palestinians that were made refugees as a result of the conflict, remains to have significant humanitarian dimensions, and must be resolved in accordance with the principles of international law.
The occupation, which is a violation of human rights and international humanitarian law, including but not limited to the building of the Wall and attacks on civilians, must end.
Under this unlawful situation of occupat...
Subscribe to the
Delegate's Club to fully unlock this Position Paper.
You can search and browse the Position Paper Database and read abstracts for each paper. To get access to the full database and the full content of all Position Papers, get a Delegate's Club subscription Learn More
Subscribe Now!