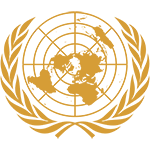 Committee
Security Council
Country
Ukraine
Author
SC_Ukraine_KimberleyJohnson
Position Paper
Prepared by: Kimberley Johnson
Country: Ukraine
Committee: Security Council
Topic: Question of resolving the situation in the Central African Republic
Position:
Historical Background
Ukraine is an Eastern European country of 44.5 million people bordered on by Russia, Belarus, Poland, Slovakia, Hungary, Romania and Moldova. Ukraine gained its independence from the Soviet Union in 1991 following the USSR's collapse at the end of the Cold War. Since its independence, Ukraine has demonstrated its commitment to the peaceful resolution of conflicts. This is evidenced by its notable participation in United Nations' (UN) peacekeeping operations, as in the last 24 years, more than 34,000 Ukranian peacekeepers have participated in over 20 UN-mandated peacekeeping operations throughout the world. Similarly, Ukraine is one of the largest contributors of military helicopters to the U...
Subscribe to the
Delegate's Club to fully unlock this Position Paper.
You can search and browse the Position Paper Database and read abstracts for each paper. To get access to the full database and the full content of all Position Papers, get a Delegate's Club subscription Learn More
Subscribe Now!