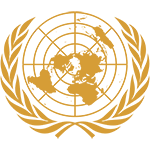 Committee
Security Council
Country
Japan
Author
SC_Japan_Isabelle Woodforde.
I. Question of resolving the situation in the Central African Republic
Background
The State of Japan is an island country located in East Asia in the Pacific Ocean with a population of 126.9 million. While geographically separated from the Central African Republic, the State of Japan holds to the sentiment expressed in the preamble of the UN Charter of the need to protect international peace and security. As such, we have dispatched approximately 10 000 personnel on a total of 13 UN Peacekeeping Operations since 1992, most recently as part of UNMISS.
While conflict in the Central African Republic has been present since independence in 1960, the present conflict which has been ongoing since 2012 has led to the highest level of impact and causalities for the civilian population. As of 21st February 2015, 2.5 million people (over half of the total population) was in need of humanitarian assistance, with 700 000 Central Africans being internally displaced, with an unknown casualty statistic.
The State of Japan is providing assistance towards the stabilisation of the country and the improvement of the humanitarian situation through different UN organisations and the African Union totalling around $10 million (US) in 2014. In 2015, the State of Japan provided $12 million to the World Food Program and to UNICEF. In addition, our provision of $120.7 million (US) in 2016 to the World Food Pro...
Subscribe to the
Delegate's Club to fully unlock this Position Paper.
You can search and browse the Position Paper Database and read abstracts for each paper. To get access to the full database and the full content of all Position Papers, get a Delegate's Club subscription Learn More
Subscribe Now!