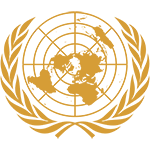 Committee
UN Commission on the Status of Women
Country
Spain
Author
POSITION PAPER
Prepared by: Milaan Latten Country: Spain Committee: Commission on the Status of Women (CSW)
TOPIC A: QUESTION OF INCREASING FEMALE INVOLVEMENT IN GOVERNMENTAL ROLES
Since its transition to democracy in the late 1970s, Spain has been an active promoter of women in government.
Spain has been supportive of international efforts to combat gender inequality in decision-making. This includes addressing the strategic objectives in the Beijing Declaration and Platform for Action, of which Spain is a signatory, to ensure women's equal access to and participation in decision-making and to increase women's capacity to do so.
In 2007, the Spanish Parliament passed the General Act on Equality between Women and Men, whi...
Subscribe to the
Delegate's Club to fully unlock this Position Paper.
You can search and browse the Position Paper Database and read abstracts for each paper. To get access to the full database and the full content of all Position Papers, get a Delegate's Club subscription Learn More
Subscribe Now!