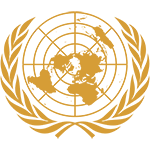 Committee
UN Commission on the Status of Women
Country
Pakistan
Author
Prepared by: Chelsea MacKinnon Country: Pakistan Committee: UN Commission on the Status of Women Topic A: Question of Increasing Female Involvement in Governmental Roles Topic B: Question of Closing the Pay Gap Worldwide
Historical background: Pakistan is a country in South Asia which boarders on India, Iran and Afghanistan. Its population comprises of approximately 188 million people of which women equate to half. Not only is Pakistan an ethnically and linguistically diverse country it is also a deeply religious country. Islam dominates the country's landscape with about 97% of Pakistanis being Muslim, making it the world's second most populated Muslim-majority country. Though Islam is very particular about according respect to the significant status and role women have in society, the ground realities of the status of women in Pakistan is considered a source of enormous domestic and international interest. Pakistan were ranked 144th out of 145 countries in the World Economic Forum (WEF) Global Gender Gap Report 2015, meaning that women's status is currently low by all social, economic, and political indicators which has made the country subject to great concern.
TOPIC A Current Level of Female Involvement in Gov...
Subscribe to the
Delegate's Club to fully unlock this Position Paper.
You can search and browse the Position Paper Database and read abstracts for each paper. To get access to the full database and the full content of all Position Papers, get a Delegate's Club subscription Learn More
Subscribe Now!