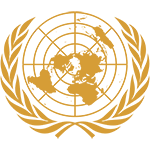 Committee
UN Commission on the Status of Women
Country
Israel
Author
Position Paper Prepared by: Bianca Parmar Country: State of Israel Committee: Commission on the Status of Women (UNCSW)
Topic 1: Question of closing the pay gap worldwide
Position: Historical background The State of Israel is situated at the eastern end of the Mediterranean Sea, surrounded by nations including Lebanon, Syria, Jordan, Egypt and the Gaza Strip, and has an estimated population of 8.476 million people. Israel was admitted as a member of the United Nations in May 1949. Following World War II, the British withdrew from their mandate of Palestine, and the UN partitioned the area into Arab and Jewish states, an arrangement rejected by the Arabs. A day after the Declaration of Independence of the State of Israel, armies of five Arab countries, Egypt, Syria, Transjordan, Lebanon and Iraq, invaded Israel. This marked the beginning of the War of Independence. Subsequently, the Israelis defeated the Arabs each time in these series of wars, without ending the deep tensions between the two sides.
Israel has long offered their female citizens – regardless of ethnicity or religion – full freedoms, including the right to vote, freedom of speech, and equal access to education and the workplace. By law, women are protected from discrimination. In fact, Israel's Declaration of Independence grant...
Subscribe to the
Delegate's Club to fully unlock this Position Paper.
You can search and browse the Position Paper Database and read abstracts for each paper. To get access to the full database and the full content of all Position Papers, get a Delegate's Club subscription Learn More
Subscribe Now!