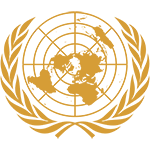 Committee
UN Commission on the Status of Women
Country
Iran, Islamic Republic of
Author
UN Commission on the Status of Women: Position Paper of Islamic Republic of Iran (Iran)
Prepared by Katharine Bligh
1.0 Part A: Question of increasing female involvement in governmental roles:
1.1 Political Participation of Iranian Women Women played a significant role in the revolution 1979, and have been mobilised in the Iranian public sphere ever since. Political participation and occupation of positions of power has long been a recognised duty and right of Iranian women.
The percentage of women represented in the Iranian parliament has increased by 300% since the first election, however has hovered between 3% and 4% over the last decade. In the recent 2016 elections, of the 6,229 candidates 586 were women. This is an increase of at least 355% from the first election. Of these candidates 14 won seats (5 more than the previous delegation). The number of female members of parliament at a local level has inc...
Subscribe to the
Delegate's Club to fully unlock this Position Paper.
You can search and browse the Position Paper Database and read abstracts for each paper. To get access to the full database and the full content of all Position Papers, get a Delegate's Club subscription Learn More
Subscribe Now!