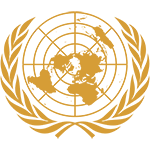 Committee
UN Commission on the Status of Women
Country
India
Author
Topic: Closing the pay gap worldwide Country: India
As a functional member of the Commission of the Status of Women it is the duty of us as a decision making body to ensure the empowerment of women and the resultant gender equality. One such major issue of this persistent struggle is the closing of the worldwide pay gap.
India represents a very multicultural, but predominantly Hindu nation with specific beliefs on the roles and responsibilities of respective genders. Women and men are regarded to have equal worth in society, however they do represent different gender roles with women having a specific role in the managing of a household, as well as the upbringing of the children of their husband. We do not in any way view women as inferior and subsequently deserving of lesser treatment; in fact, quite the opposite.
It's an undeniable statistic not just in India, but worldwide, that women constitute a potential of approximately 50% of the labour force; a figure which is irrefutable never utilised to its highest potential. 2011 statistics revealed that the labour force participation rate for Indian women was only 29% - a statistic that is clearly a consequence of said inequalities. This is not to say that our women do not contribute equally to our workforce but rather that their conditions and type of work in which they undertake is of great variability.
Subscribe to the
Delegate's Club to fully unlock this Position Paper.
You can search and browse the Position Paper Database and read abstracts for each paper. To get access to the full database and the full content of all Position Papers, get a Delegate's Club subscription Learn More
Subscribe Now!