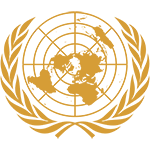 Committee
UN Commission on the Status of Women
Country
Finland
Author
Prepared by: Clare Gross
Country: Finland
Committee: Commission on the Status of Women
Topic: Question of closing the pay gap worldwide
Two of the key principles governing Finnish involvement in the sustainable development of societies and economies set forth in September of 2015 are human rights and reduction of inequalities. These principles dictate the key issues for Finland, which include peaceful and stable societies, gender equality and women's empowerment and good governance and democracy (Ministry for Foreign Affairs of Finland, 2015b).
In order to improve social welfare and sustainable development both nationally and globally, Finland recognises gender equality, specifically the rights of women and girls as an area of con...
Subscribe to the
Delegate's Club to fully unlock this Position Paper.
You can search and browse the Position Paper Database and read abstracts for each paper. To get access to the full database and the full content of all Position Papers, get a Delegate's Club subscription Learn More
Subscribe Now!