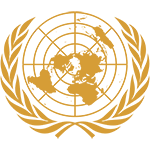 Committee
UN Commission on the Status of Women
Country
Brazil
Author
Position Paper Prepared by: Jaydene Steers Country: Brazil Committee: UN Commission on the Status of Women Topic: Increasing female involvement in governmental roles Closing the pay gap worldwide. Position:
Historical Background Brazil was a colony of the Portuguese Empire from the 16th early 19th century and was declared an independent state on September 7 1822 and became Empire of Brazil. From 1889 to 1930 Brazil was formally a constitutional democracy however women were prevented from voting. It was not until 1934 that women won the right to vote. From 1964 to 1985 Brazil government was controlled by military dictatorship and has since focussed on redemocratisation. The first elected president by popular vote after the military regime was Fernando Collor de Mello in December 1985. Rapid change to the secularisation of the government from the Catholic church in the 21st century has been crucial to the advancement of women in Brazil. Due to the influence of the Catholic church ...
Subscribe to the
Delegate's Club to fully unlock this Position Paper.
You can search and browse the Position Paper Database and read abstracts for each paper. To get access to the full database and the full content of all Position Papers, get a Delegate's Club subscription Learn More
Subscribe Now!