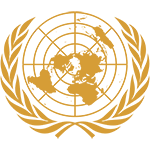 Committee
UN Commission on the Status of Women
Country
United States
Author
Position Paper
Prepared by: Reanna Fogarty Country: United States of America Committee: UN Commission on the Status of Women
Historical Significance of 'Equality' in the United States of America: The progression of women's rights in the United States of America has been a long and arduous journey. Dramatic social and legal changes over the past 150 years, since the Women's Rights Movement began and women fought for full civil rights and liberties, have resulted in an evolution of women's rights and a legacy left for future generations of American women. However, complete gender equality is not yet a reality.
Topic A: Question of Increasing Female Involvement in Governmental Roles
Current Level of Female Involvement: The disproportionate percentage of women in US governmental roles is nowhere close to parity; women are still vastly underrepresented. It has been said that at the current rate of progress, it will take nearly 500 years for women to reach fair representation in government. In 2016, women hold less than 20% of seats in the US Congress, in both the Senate (20%) and the House of Representatives (19.3%). Of the forty-six Presidents in US history, not one has been female. No female has ever received the nomination of the major parties (Democratic or Republican nomination) for the position of President of the United States. Two females have been nominated to run for the position of Vice-President, but none have ever been elected. There have been two (of 83) female Attorney General of the United States, of which the second women was appointed in 2015. There are only six women serving as state Governors – of 50 states. Women hold only 24.7% of elective executive office positions – less than a quarter. However, the amount of women serving in stat...
Subscribe to the
Delegate's Club to fully unlock this Position Paper.
You can search and browse the Position Paper Database and read abstracts for each paper. To get access to the full database and the full content of all Position Papers, get a Delegate's Club subscription Learn More
Subscribe Now!