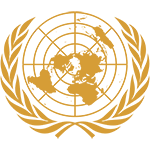 Committee
UN Commission on the Status of Women
Country
Russian Federation
Author
Prepared by: Imogen White Country: Russian Federation Committee: UNCSW Topic: Closing the pay gap worldwide Position Historical background The Russian Federation is geographically the largest country in the world with a population of 142.7 million people. Economically and politically, the past century has seen great turbulence in Russia. Communist rule was upheld from the Bolshevik Revolution of 1917 and subsequent formation of the Soviet Union, until the collapse of the union in 1991. The Russian Federation was formed after this collapse, which then transitioned into a democratic system of government while implementing economic reforms that have allowed their economy reach the ranks of other developed nations, largely due to oil and gas resources. Under Soviet Union ideals, women were given equal status to men, and given equa...
Subscribe to the
Delegate's Club to fully unlock this Position Paper.
You can search and browse the Position Paper Database and read abstracts for each paper. To get access to the full database and the full content of all Position Papers, get a Delegate's Club subscription Learn More
Subscribe Now!