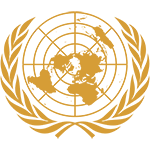 Committee
UN Development Program
Country
Sweden
Author
Country: Kingdom of Sweden Committee: United Nations Development Programme (UNDP)
1. Question of providing information and communication technologies to citizens in developing countries
2. Question of ending hunger, achieving food security and improved nutrition, and promoting sustainable agriculture as per Goal 2 of the Sustainable Development Goals
Sweden is a Scandinavian country of nearly 10 million people occupying the third largest country in the European Union area. Sweden is a country made up of thousands of islands, vast forests and thousands of inland lakes.
Sweden is a constitutional monarchy and has maintained an official policy of neutrality in foreign affairs since the last time the country was engaged in war in 1814. Although neutral, Sweden has engaged in humanitarian relief for refugees of German-occupied Europe. In...
Subscribe to the
Delegate's Club to fully unlock this Position Paper.
You can search and browse the Position Paper Database and read abstracts for each paper. To get access to the full database and the full content of all Position Papers, get a Delegate's Club subscription Learn More
Subscribe Now!