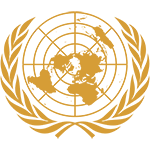 Committee
UN Development Program
Country
Cuba
Author
Prepared by: Jack Walters Country: Cuba Committee: United Nations Development Program Topic: 1. Question of providing information and communication technologies to citizens in developing countries 2. Question of ending hunger, achieving food security and improved nutrition, and promoting sustainable agriculture as per Goal 2 of the Sustainable Development Goals
Position:
Historical background
Cuba, officially the Republic of Cuba, is a sovereign state made up of the island of Cuba as well as several minor island chains. Cuba is situated in the Caribbean approximately 150km south of Florida and has a population of 11.2 million people. Since 1965, the Communist Party of Cuba has governed the country, maintaining strict control over the planned economy which is dominated by exports of sugar, toba...
Subscribe to the
Delegate's Club to fully unlock this Position Paper.
You can search and browse the Position Paper Database and read abstracts for each paper. To get access to the full database and the full content of all Position Papers, get a Delegate's Club subscription Learn More
Subscribe Now!