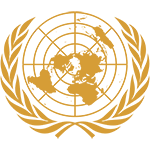 Committee
UN Development Program
Country
China
Author
Prepared by: Trishna Parmar Country: China Committee: UN Development Program Topic #1: Question of providing information and communication technologies to citizens in developing countries
Historical background
The People's Republic of China (PRC) was initially founded as a socialist state with a centrally planned economy, and now has a mixed economy, described by its government as "Socialism with Chinese characteristics". China's development over recent decades has been impressive, as successive rounds of reform have seen the country both improve its standard of living and open up to more global engagement.
China is now classified as an upper-middle income nation, and developing economy, although has enjoyed almost 30 boom years, with GDP growing in double-digits, raising 500 million people out of poverty. China's rapid development has brought a myriad of benefits, however also significant new challenges that need to be addressed. These include environmental issues and income inequality.
The poverty rate is approximately 11.8%, therefore an estimated 157 million people are living on less than 1.25 USD per day, mostly in rural western regions. The government is committed to tackling these challenges, and in many cases is drawing upon UNDP's expertise and experience in doing so.
Today, China enjoys the status of being one of the most influential nations on earth. With a population of 1.3 billion, it is the world's most populous country, and has the world's second largest economy in absolute terms. Chinese companies now conduct business in every major continent, most notably as Africa's biggest trading partner.
China's 2014 Human Development Index score of 0.727 represents remarkable progress from its score of 0.407 in 1980, reflecting considerable improvements in life ...
Subscribe to the
Delegate's Club to fully unlock this Position Paper.
You can search and browse the Position Paper Database and read abstracts for each paper. To get access to the full database and the full content of all Position Papers, get a Delegate's Club subscription Learn More
Subscribe Now!