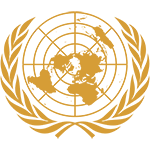 Committee
UN High Commissioner for Refugees
Country
New Zealand
Author
Position Paper
Prepared by: Jovana Mastilovic
Country: New Zealand
Committee: United Nations High Commissioner for Refugees
Topic: Question of peacekeepers and citizens discriminating and committing crimes against refugees
and
Question of redistribution of environmental refugees whose original homes have been destroyed by natural causes
Position:
Historical background:
Geographically isolated in the southwestern Pacific Ocean, New Zealand is an island country largely based on migration.
The question of redistribution of environmental refugees whose original homes have been destroyed by natural causes is of great significance to New Zealand as it has not only ...
Subscribe to the
Delegate's Club to fully unlock this Position Paper.
You can search and browse the Position Paper Database and read abstracts for each paper. To get access to the full database and the full content of all Position Papers, get a Delegate's Club subscription Learn More
Subscribe Now!