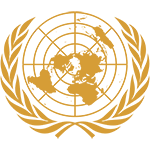 Committee
UN High Commissioner for Refugees
Country
Jordan
Author
POSITION PAPER – JORDAN
Prepared by Casey Barber
UNITED NATIONS HIGH COMMISSIONER FOR REFUGEES
TOPIC
• Question of peacekeepers and citizens discriminating and committing crimes against refugees • Question of redistribution of environmental refugees whose original homes have been destroyed by natural causes
HISTORICAL BACKGROUND
Jordan is an almost landlocked Middle-Eastern state of 9.5 million people, bordered by Saudi Arabia, Iraq, Syria, Israel and Palestine. While the region now called Jordan has been inhabited since the Paleolithic Era by a number of diverse cultures, modern Jordan came ...
Subscribe to the
Delegate's Club to fully unlock this Position Paper.
You can search and browse the Position Paper Database and read abstracts for each paper. To get access to the full database and the full content of all Position Papers, get a Delegate's Club subscription Learn More
Subscribe Now!